Documentary Production – DSLR shoot – London & Brattleboro, VT USA
TempleFreelance and

Hart in Media,

again team up to produce a hard hitting documentary.

Unmasking Modern Slavery, directed by Vicky Hart is a documentary film following Raven Kaliana, a survivor of human trafficking who will lead the viewer on a journey through a series of practical puppet based, social change campaigns for teens and adults to bring insight, heart and humanity to the issue of human trafficking for sexual exploitation.


Shoot Day 1 – Wednesday 16th September 2015 – Brattleboro, VT, USA

After a 6 hour flight from the UK and and 4 hour drive from Boston to our base for the week, Brattleboro we happily checked into our hotel for the night. After rising this morning, relatively refreshed, we decided to take a walk into town to explore. What we saw blew us away! Battleboro is a small town on the Vermont/New Hampshire border. It is home to about 12,000 people and is surrounded by some of the most spectacular tree lined mountains that you're ever likely to see. The main point of our visit here is to follow Raven as she performs at the Puppets In The Green Mountains festival, an event that aims to bring international artists and local community together through a variety of performances, workshops, dialogues and other special events. The festival events all address the theme of immigration and "otherness." Walking around town it became obvious that the arts are a major part of life here, with theatres and arts and crafts centres on every street.

After a relaxing morning we drove to the Sandglass Theatre, the organisation who are organising the event, to meet up with Shoshana Bass from the theatre who gave us a grand tour and filled us in more on the events of the next few days. For us, an early night tonight as the real work starts tomorrow.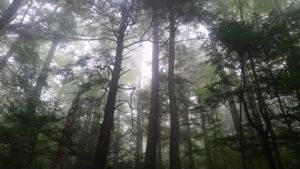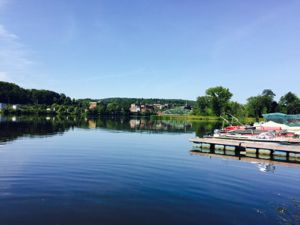 Shoot Day 2 – Thursday 17th September 2015 – Brattleboro, VT, USA

We awoke on day 2 to a rather cool and cloudy morning. our plan was to hike into the forest and attempt to climb to the top of the section of the Green Mountain that overlooks Brattleboro. After speaking to a few of the locals the previous day we were told of a trail that leads directly to the top and was also informed it would take about an hour to get there. So we loaded up and set off. The trek to the top took us through the clouds and past some fantastic scenes as the sun tried to force its way through. We reached the top after about 50 mins and were greeted by the most amazing sight. Standing over 300m above the town we saw the clouds slowly clearing to revel Brattleboro below. The opportunity was too good to miss so we decided to set a time-lapse running to record the breaking of the morning. When I shot the previous documentary, Magic in our Hands, for Hart in Media in India I filmed with the Canon 60D, although the footage was amazing, setting up a time-lapse was an issue as I had to use an external remote to trigger the shots. This time round I'm armed with the Lumix GH4 which has an internal setting for time-lapse which makes life so much easier!
After the time-lapse had finished we set off back into town and went for a bite to eat in the bar we visited yesterday. I asked one of the locals what kind of wildlife are in the woods, "Not much, just a few deers and some bears" was the reply! Thanks for the heads up!!! After lunch we were joined by Raven, the subject of our film. An unbelievably strong woman who is herself a survivor of human trafficking and sexual exploitation having been sold by her family from the age of 4. Her aim is to promote awareness of the problem and to educate people to the fact that it is an issue here in the west and not just in third world countries. Raven is here in Brattleboro to show her film 'Hooray For Hollywood', an autobiographical piece featuring puppets. We shot a quick interview with her before heading to meet Shari, who is from the Women's Freedom Centre in Vermont, who are an organisation who aim to end sexual and domestic violence and help it's victims in the local area. Shari wanted to remain anonymous so our set up shielded her identity by only showing the back of her head. This was the first time that Shari and Raven had met and it was very hard to listen in on their conversation as they shared their past experiences. I think it was at this point that the reality of the subject we are covering hit me and I realised that, what I already knew was going to be a hard week, was going to be even tougher.
After a quick stop for dinner we headed to the location where Raven's film was to be shown. The 20 minute film was incredibly haunting and at times very difficult to watch and I was amazed by her honesty in the Q&A session afterwards. We filmed a number of the audience praising Raven, not only for the film but for her courage and openness on a very difficult subject. We saw many of the audience in tears as Raven discussed her past and how she thought we should tackle the problem. It's been a very sobering day but also a very educational one but I'm sure they'll be a lot more tears shed before the documentary is complete.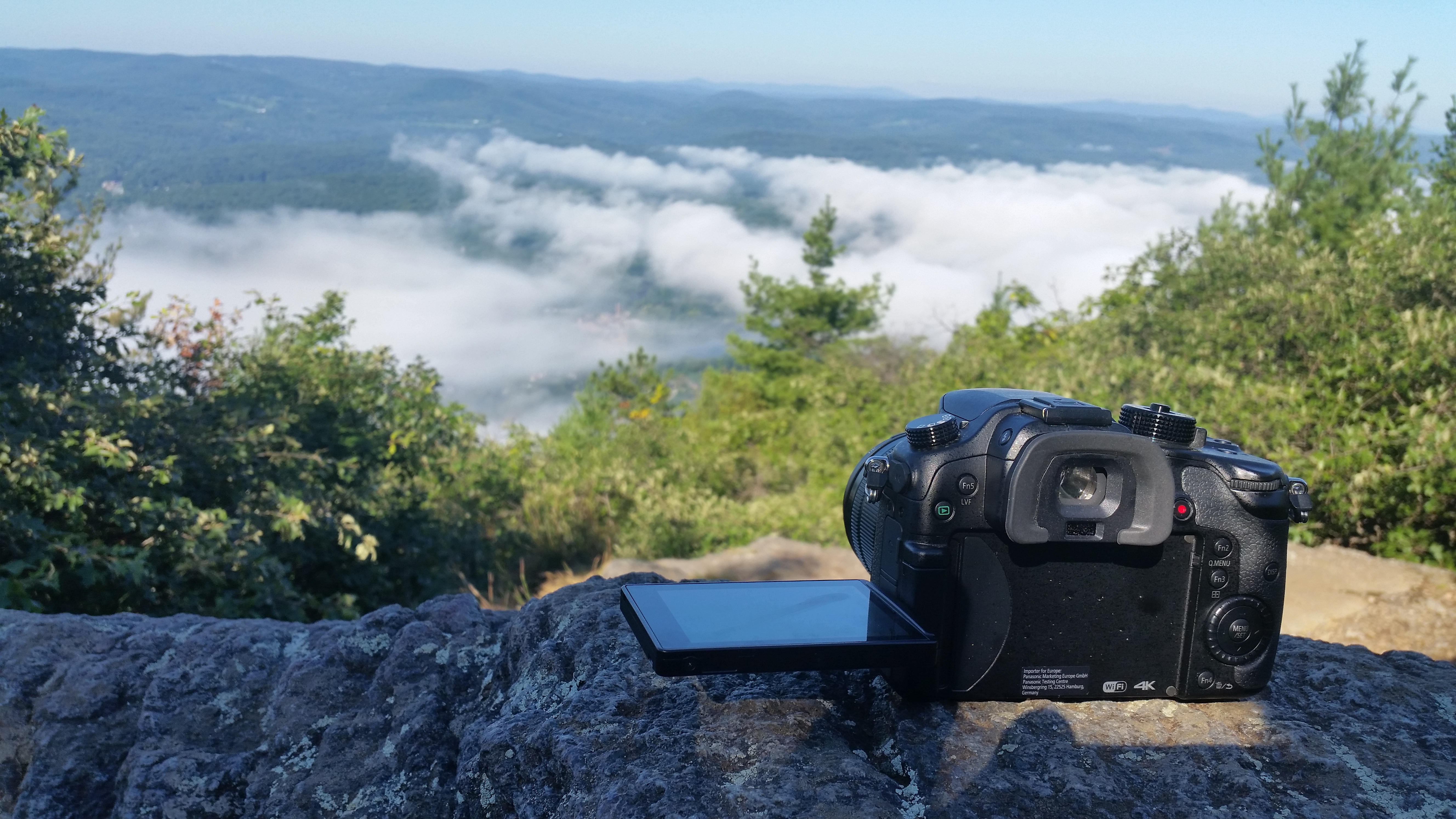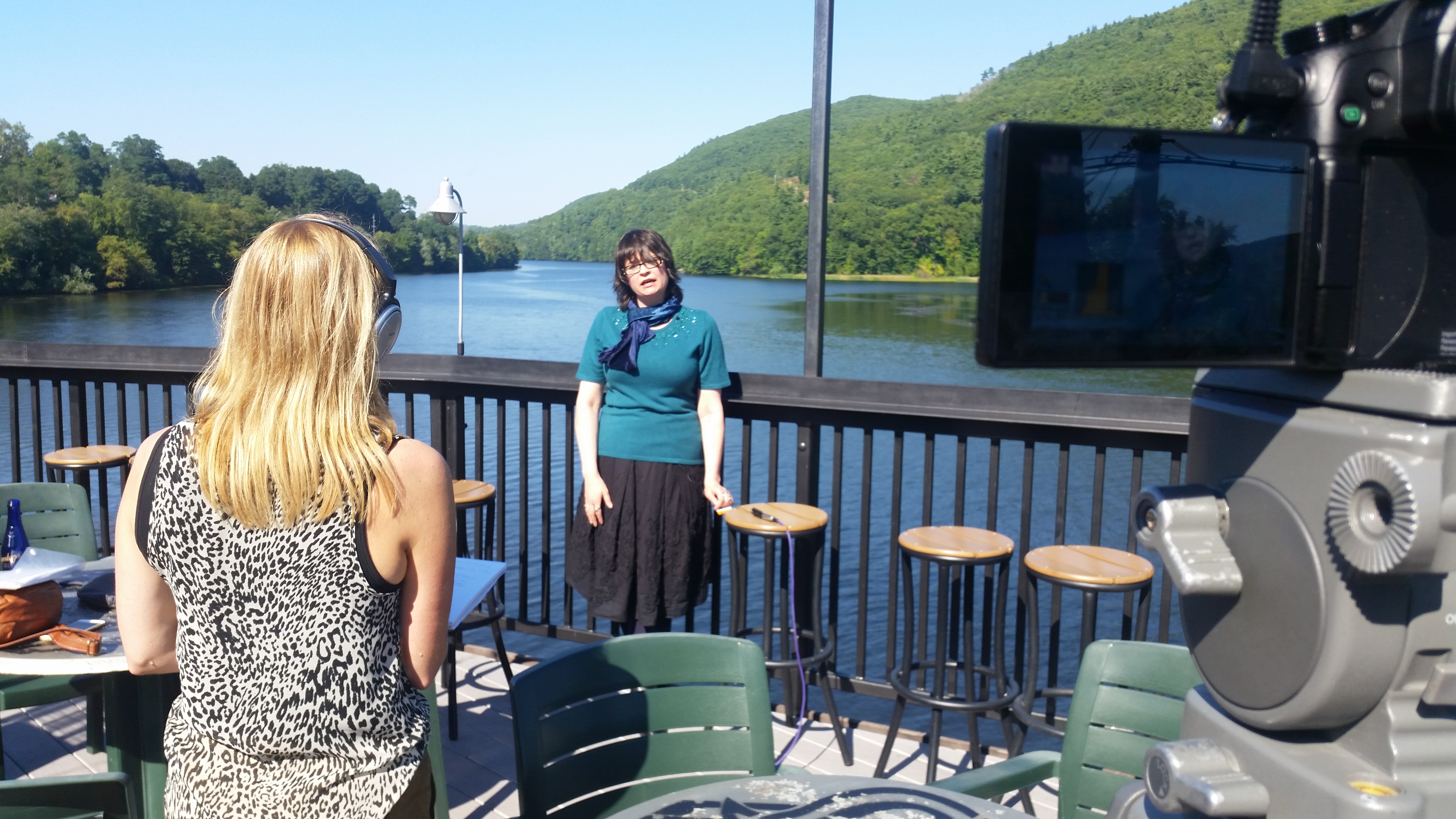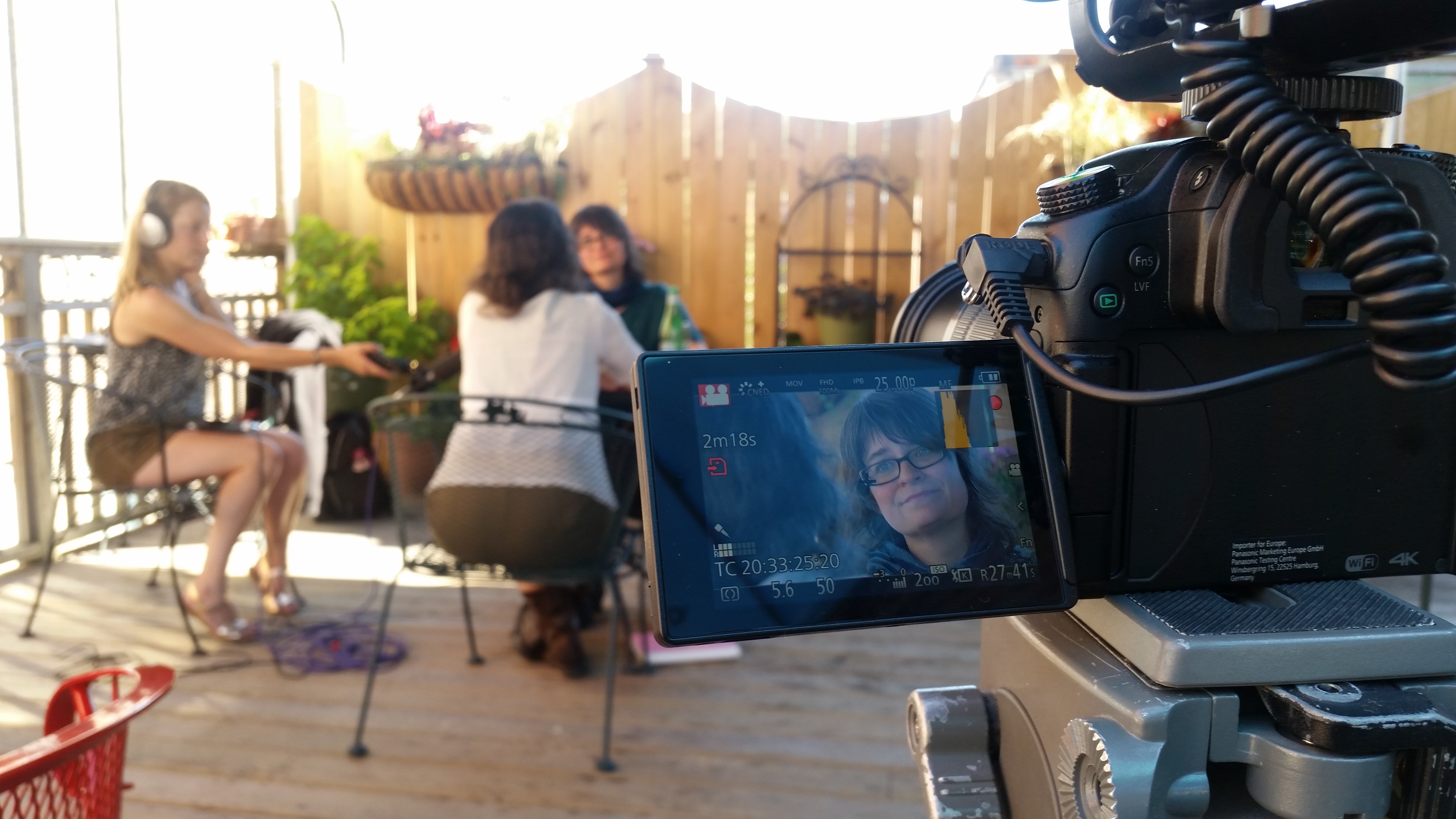 Shoot Day 3 – Friday 18th September 2015 – Brattleboro, VT, USA

After yesterday's hike up the mountain I decided that this morning I should attempt to run up it! I set off before most of Brattleboro had woken and took the same route that Vicky and I hiked yesterday. I'm glad to report that I managed to make it to the top in 36 mins. Today I was armed with my running watch so was able to measure the distance and altitude of the peak – 1.9 miles from bottom to top and an altitude gain of 306m. So not quite a mountain but definitely high enough to put most of the UK's hills to shame. Coming down was a lot easier, I made it back to the bottom in 8 minutes, managing to avoid the bears I was warned about yesterday!
After hooking up with Vicky we headed into town to find somewhere with internet connection, although our hotel promised wi-fi, the speeds have been barely matching dial up, meaning that blogging, sending emails and general work has been virtually impossible. A great coffee shop called The Works came to our rescue with speeds that weren't quite up to UK standards but definitely fast enough for us to load a web page without having to take a n afternoon nap. With blogs written and emails sent we headed out into town to shoot more time lapses. We didn't have any interviews lined up today so we headed back to freshen up before heading into town. We had tickets to see a puppetry performance by The Sandglass Theatre named 'D Generation: An Exaltation Of Larks', a hugely powerful piece looking at dementia. The play used stories collected by the performers after they spent time in a home for people suffering from dementia and aimed to show the humour and joy, as well as the darkness and pain that the sufferers experience. Again, much like Ravens film the previous day we were both amazed at how powerful puppetry can be at pulling on the heart strings and sending out a message of hope.
After the play we retired to the Whetstone pub for a well earned drink and a bite to eat. I also had the rather strange experience of having bacon in my beer! A lot of the bars here are known as 'nano breweries' i.e. they brew their own beer. I asked for a pint of Bacon & Maple Syrup stout and was presented a cold dark drink with a piece of fried bacon dipped into the glass! Only in America!