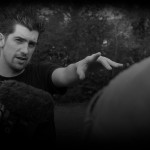 Simon Temple
Professional Camera Operator &
Final Cut Pro X Editor
Notable Work



'Golf Juice – Sky Sports 4. Co-Producer, VT Director, Editor & Floor manager
Broadcast July 2016
Episode 3


Camera operator & Editor for various UNITED NATIONS projects including:
World Export Development Forum 2008
http://www.intracen.org/wedf/ef2008/Montreux/Html/videos.htm
VT's for Joint Advisory Group, 43rd Session
http://www.intracen.org/jag2009/
Editor for various online video learning tools teaching business leaders in developing countries skills to enable them to improve business techniques.
http://www.youtube.com/user/MarketAnalysisTools


Broadcast Credits:
Horse of the Year Show - Sky Sprts & H&C TV(Sky 253)
Editor -
Broadcast October 2014, 2015, 2016:
VT & highlights editor for "The world's most famous horse show".


Master of Puppets – The Community Channel (Sky 539)
Editor -
Broadcast May 2016:
A documentary following the challenges faced by U Htwe – a puppeteer from Myanmar. It is the story of one brave man's self-belief and determination to fulfill his dream, as well as offering an insight into the country's traditions.
http://www.communitychannel.org/video/CTGeGRsRr_U


Vintage Video Collection – Vintage TV (Sky 369)
Camera Operator -
Broadcast September 2010:
Series featuring a number of celebrities introducing their favourite music videos from the 1950's to 1980's
New Voices – ITV1 – Anglia/Stampede
Camera Operator/Technical Adviser
Broadcast Feb/March 2004:-

Series of documentaries from first time directors broadcast in early 2004.
Not In My Back Yard – Investigating relationships between a group of travelers and local residents in the Peterborough area.
Slick & Fugitive - Following 2 up and coming DJ's and the problems they face, including family pressure, religion and their own fears.
Attractions – Sony Entertainment Television Asia
Camera Operator/Editor
Broadcast December 2003:-
Fly on the wall documentary looking at speed dating among professional Asians in the UK and the difficulties they face with family and religious obstacles.
Sony Entertainment Television Asia's 5-a-Side Football Cup:-
Camera Operator/Editor
2001:- 17 x 26min Programmes & 1 x 450 min Programme broadcast on SET Asia - Audience of 80,000,000+
2002, 2003, 2004, 2005, 2006:-4 x 26 min Programmes & 1 x 50 min Programme - Audience 80,000,000+
View Asia –

Sony Entertainment Television Asia



Camera Operator
Weekly Asian magazine programme covering lifestyle events throughout the UK.
Outside Broadcast
Camera Operator
Over 150 Football Matches, Clothes Show London 2009, England Rugby Team Official World Cup Send Off Dinner 2007, England Rugby Team Official World Cup Welcome Home Dinner 2007, Wasp Rugby Club Award Ceremony 2007, Will Greenwood Testimonial Year Launch Dinner 2007, Asiana Wedding Show 2005, 2010 - 2013 Asian Business Awards 2004/2005, 2010 - 2013, Guild of British Asians Awards Ceremonies 2002/2003/2004/2005, SET Asia Sports Personality of the Year Awards 2002/2003/2004/2005, Asian Lifestyle Show 2004/2005/2006, Miss India UK 2002, Various concerts from Wembley Arena.
Live Events
Camera Operator/Editor
Max Power Live 2002,2003,  The International Motorshow 2000,2001,2002,2003, The Clothes Show Live 2002,2009 The National Wedding Exhibition 2002, Autosport International 2001 & 2002,
Corporate Productions
Camera operator, Editor
for Orange, O2, Egg.com, Xenex Muisc, Xube, Axis Media Group, Media Mentor, Engine Creative, Swagger,   KR Films,  Fastrax, Debenhams, Lipton Ice Tea,  Norwich TV, Northants TV, JWPTV, Cliff Productions, Outlook, Buccaneer Broadcast, Derngate Video, GASP, Swagger
Media Training
Camera Operator/Tutor
Camera operator and tutor for Media Mentor, a media training company that work throughout the UK, teaching employees how to handle journalists and television interviews.
Music Video's & Band Promo's
Director, Camera Operator & Editor
Music Videos for:- Stedman Pearson, Bally Sagoo, Trooper, Indejit Singh, Sanna
Band/singer promo's:- Taylor, Kay-T, Xenex Music